Removable tribune with wooden bench seat.
REMOVABLE TRIBUNE WITH WOODEN BENCH SEAT. #GADES 100
Removable tribune TP GADES 100 with wooden bench seat.
Platform or floor incorporates a non-skid WBP floor made of 18mm brown plywood board, with telescopic adjustable legs.
Hot galvanized structure for outdoor purposes or epoxy coated powder paint (RAL) for interiors.
Taylor made according to customer needs.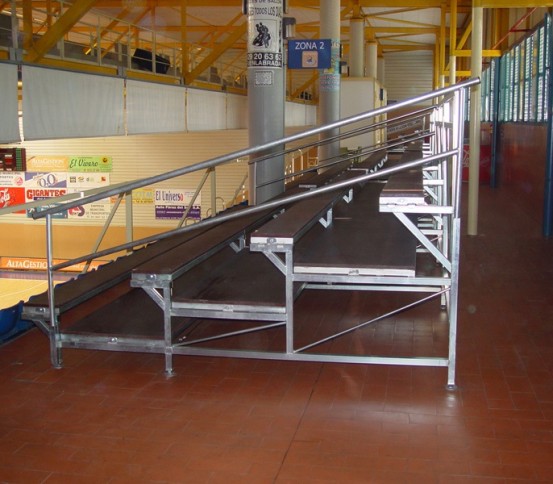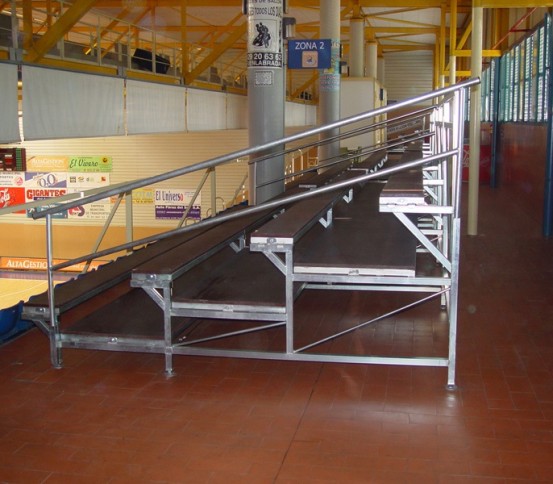 Images may not exactly match the displayed reference
Download company certificates