Hockey fences
Roller Hockey backboards are completely removable. The track measures might vary between 40-44 meters long and 20-22 meters wide. With the complete fence includes, 2 hinged doors 900mm wide which incorporates frames of 2000x1000mm. It also offers metal sheaths for anchoring and reinforced posts. The Surface is painted with epoxy and treated in a polymerization oven in 90 micron of protection. The color is of the client's choose, or in galvanized finish by electrolysis bath, giving a greater resistance to the hits of the sticks. The transport and the assembly are not included.
The material cab be:
REMOVABLE HOCKEY BACKBOARDS IN ELECTRO WELDED WIRE MESH
REMOVABLE HOCKEY BACKBOARDS IN TRANSPARENT POLYCARBONATE
REMOVABLE HOCKEY BACKBOARDS IN PHENOLIC BOARDS
HYDRAULIC HOCKEY BACKBOARDS. Hydraulic fence for roller hockey 40/44 meters long 20/22 meters wide by 1 meter high as per FIRS standards. Backboards are manufactured in steel S -235 JOH sufficiently dimensioned in two pieces on the horizontal sides and one on the vertical side. They are retractable by hydraulic cylinders remaining at the vertical position for the hockey practice and downward for the practice of different games. The backboard is protected by an exterior 15mm plywood with finished painted. The colour can be defined by the client and the interior by the various types of parquet .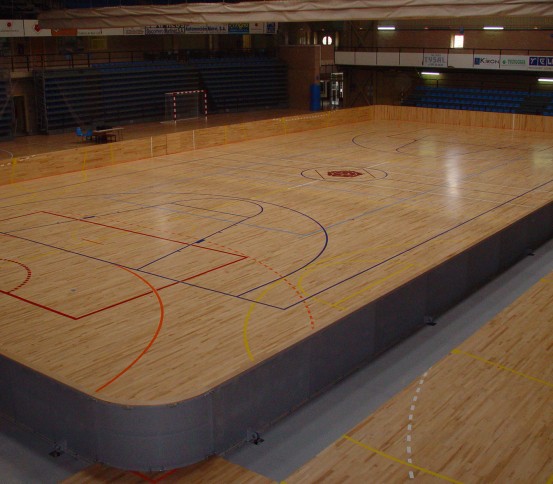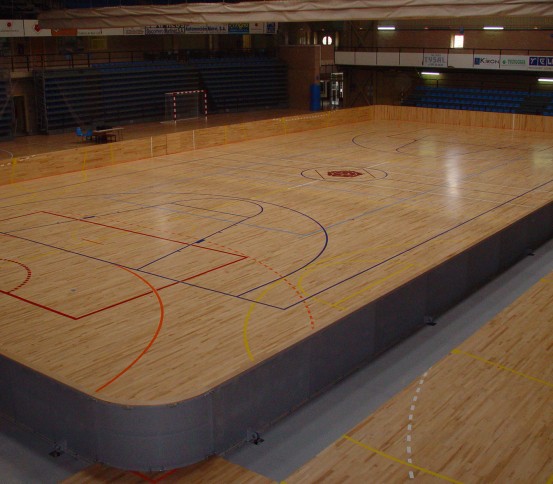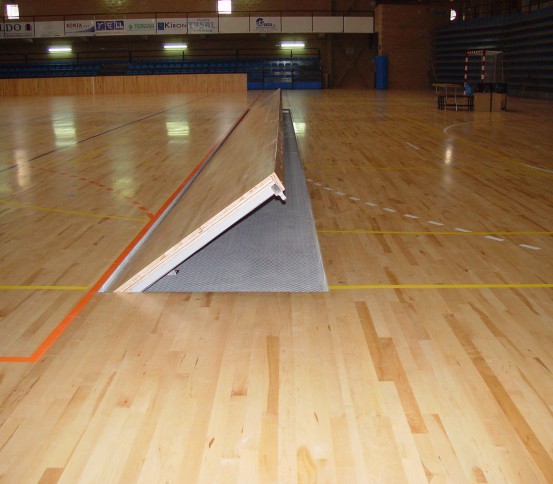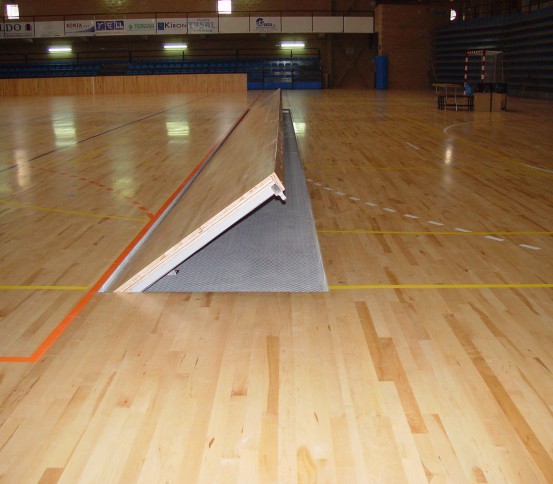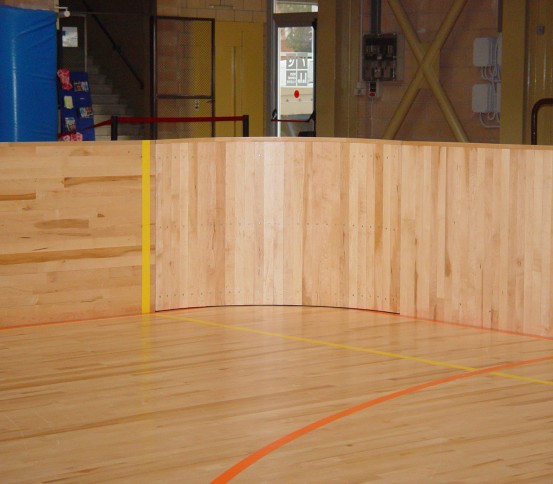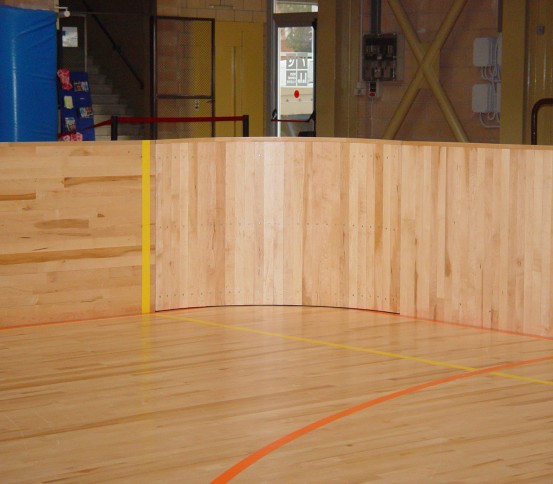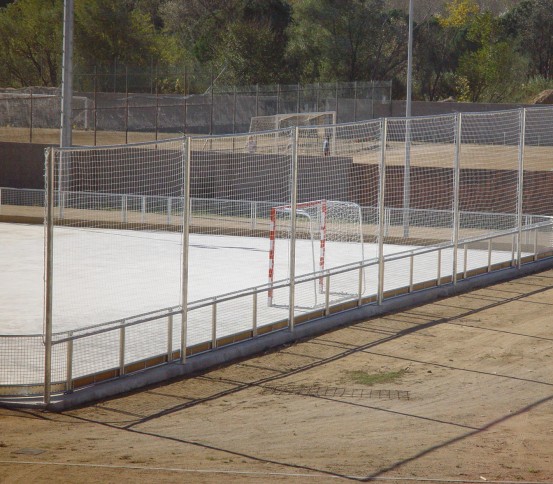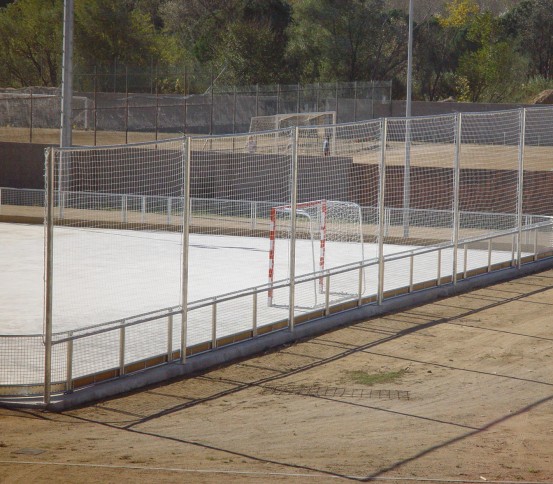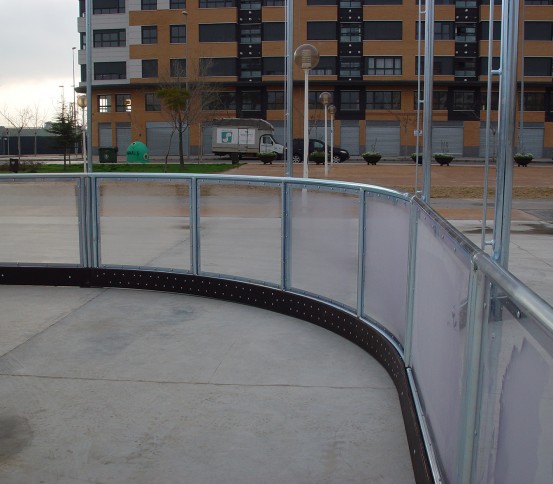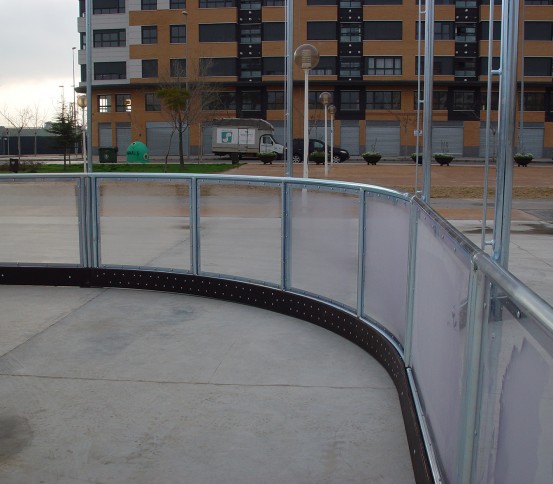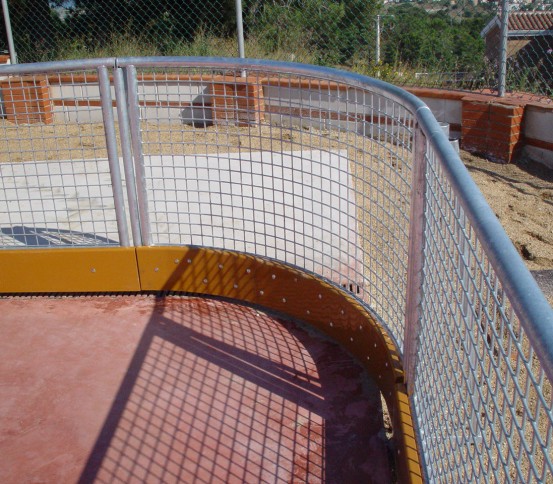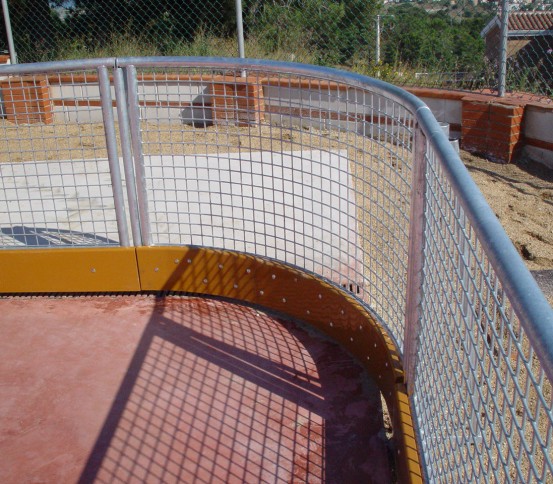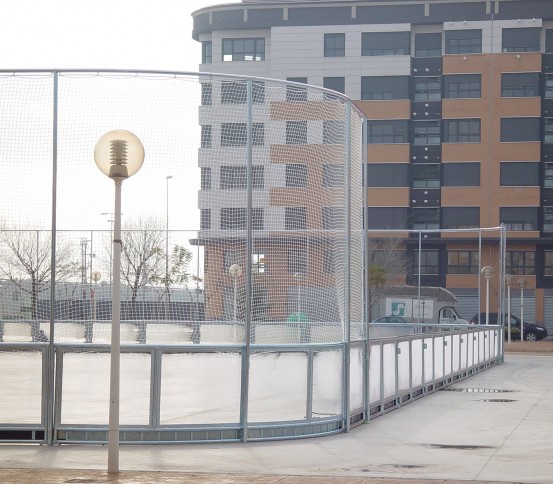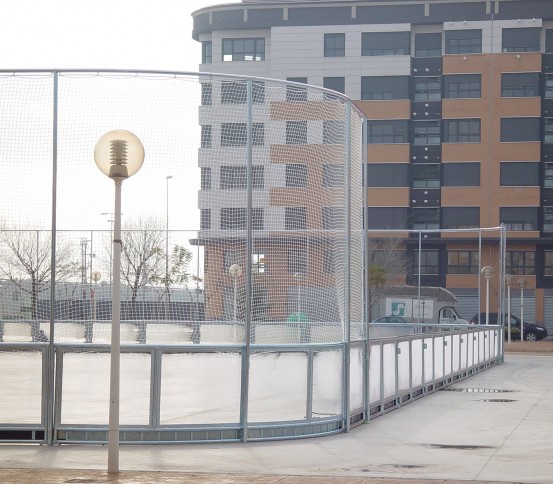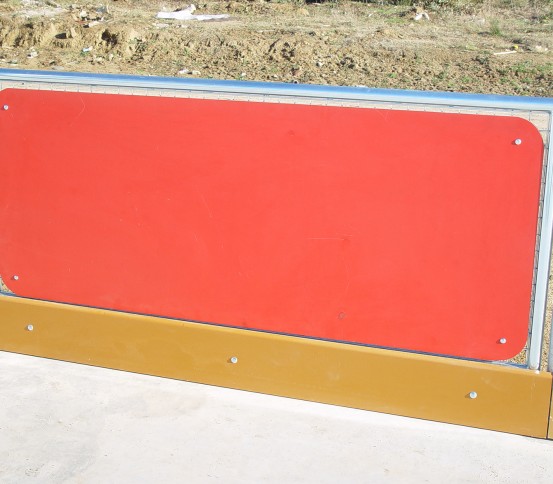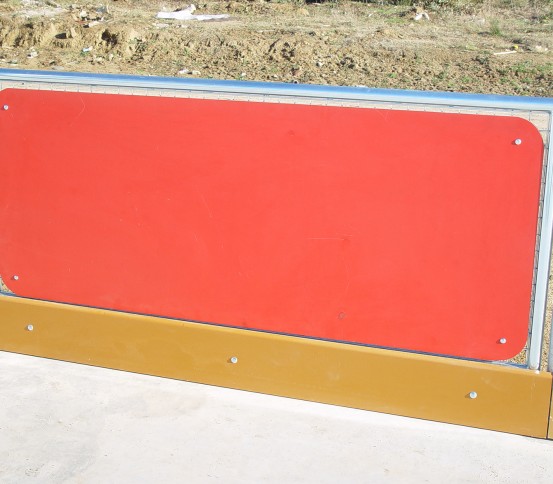 Download company certificates
Products that might interest you