Multitubolar basketball goal
MULTITUBOLAR BASKETBALL GOAL #BAMUL017
TP double post ceiling hung basketball goal foldable and liftable, through electrical gear motor or manual.
Constructed as per norm UNE EN 1270:2006 Type 5 class A-B-C-D-E in steel structural tube, which is formed by a front vertical structure, truss type and in which has a pivot point to allow the foldable of the basketball goal. At the inferior part has the support for the backboard fixing and regulation. It is folded inwards through hinges and superior pivoting points.
Once the basketball goal is folded, the goal remains horizontal in respect of the playing field. The truss design allows less oscillation movement of the backboard (non vibration system) when playing and is appropriate for central courts. Lifting is made by nylon pulleys with bearings and steel anti-rotating cables 19+1 through electrical gear motor with limit switches.
Square electric of manoeuvre with push buttons up and down and emergency stop. It does not include the electrical installation and any additional structural points.
| | |
| --- | --- |
| Elevation | Three phase motor |
| Backboard material | Methacrylate |
| Thickness | 15mm |
| Metallic frame | |
| Rim | Flexible |
| Net | Nylon |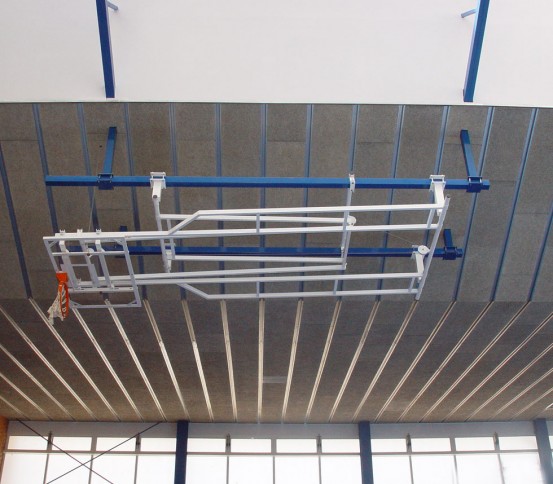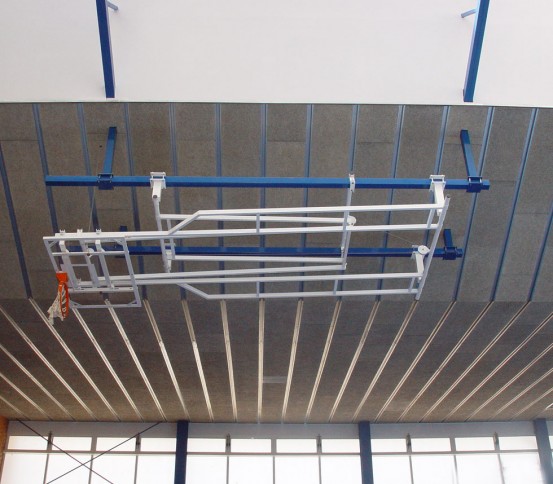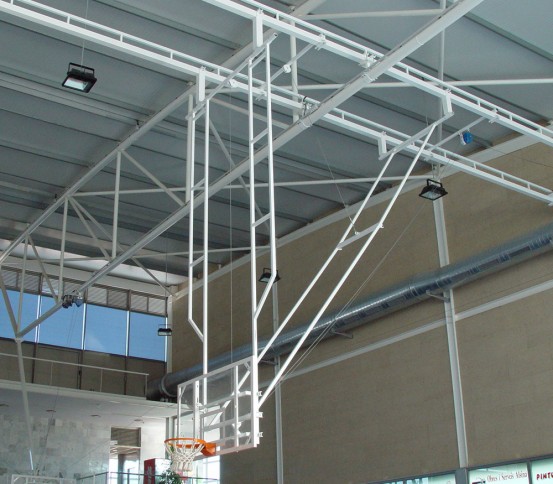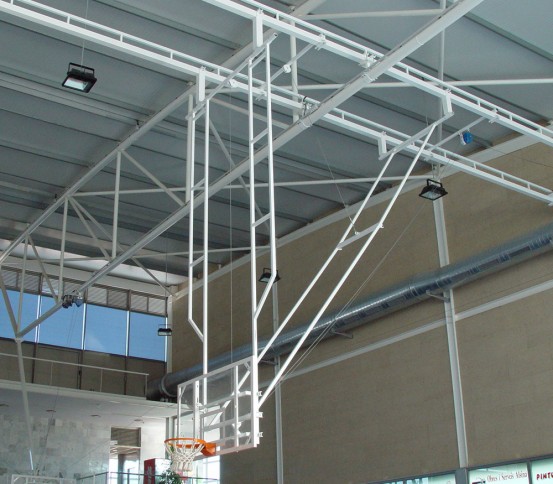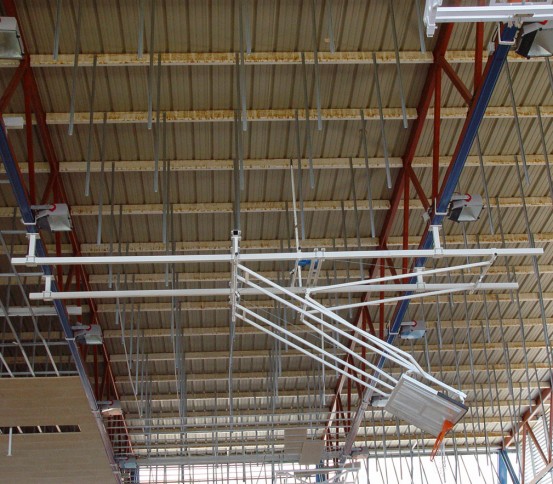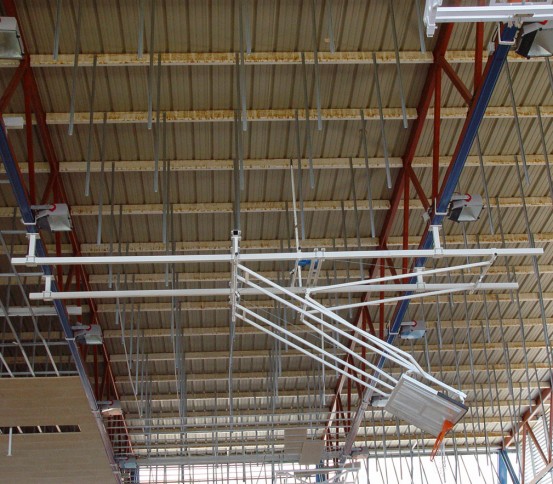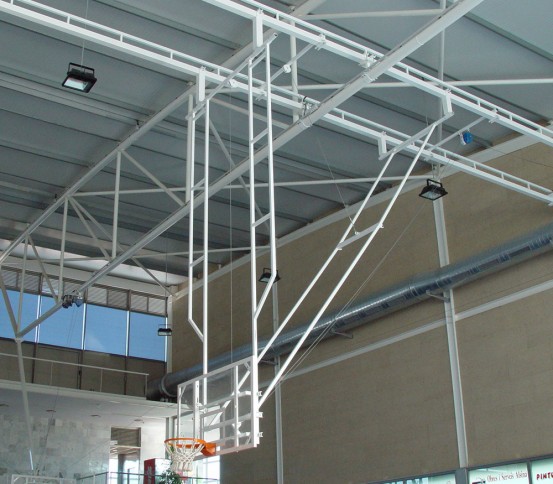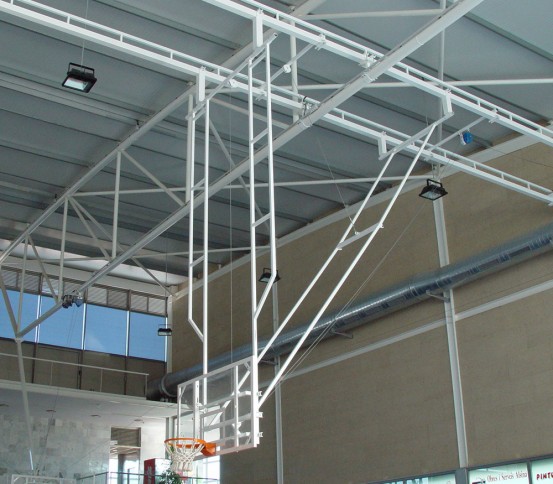 Images may not exactly match the displayed reference
Download company certificates